Food Hotel & Tour Da Nang 2022 [ FOHOTO ] is an international exhibition for the food, hospitality and tourism industries that is a comprehensive trade platform for exhibitors. FOHOTO 2022 connects many leading suppliers of machinery, auxiliary equipment and materials and buyers from Vietnam and Southeast Asian countries, creating more valuable networking opportunities and choices. sourcing quality for all participating units .
Organized by OMG event managerment have many years of experience organizing international exhibitions in the industry, building prestige and quality at exhibitions.Fohoto will be the highest quality and professional exhibition for the food, hospitality and tourism industries in Vietnam, where experts from all over the world come to visit.
Fohoto not only attracts individual customers but also commercial service providers from leading resorts, hotel chains, restaurants, and importers in the region, and offers the perfect opportunity to Exhibitors display and introduce the latest products, applications and technologies, meet face-to-face with potential customers and reconnect with existing customers, research and penetrate the market and future business plan.
FOHOTO promises to be a favorable start for the city's chain of activities and products to stimulate tourism to attract domestic and foreign tourists. This is also an opportunity for Da Nang to promote its role as a major tourist distribution center of the country and promote links and cooperation in tourism development between Da Nang and localities.
FOHOTO 2022 will bring a diverse source of products from advanced technology chains from many suppliers, manufacturers, industry-leading brands to new and innovative businesses. And here businesses have the opportunity to meet potential distributors, wholesalers and retailers in the future to develop and expand their business networks.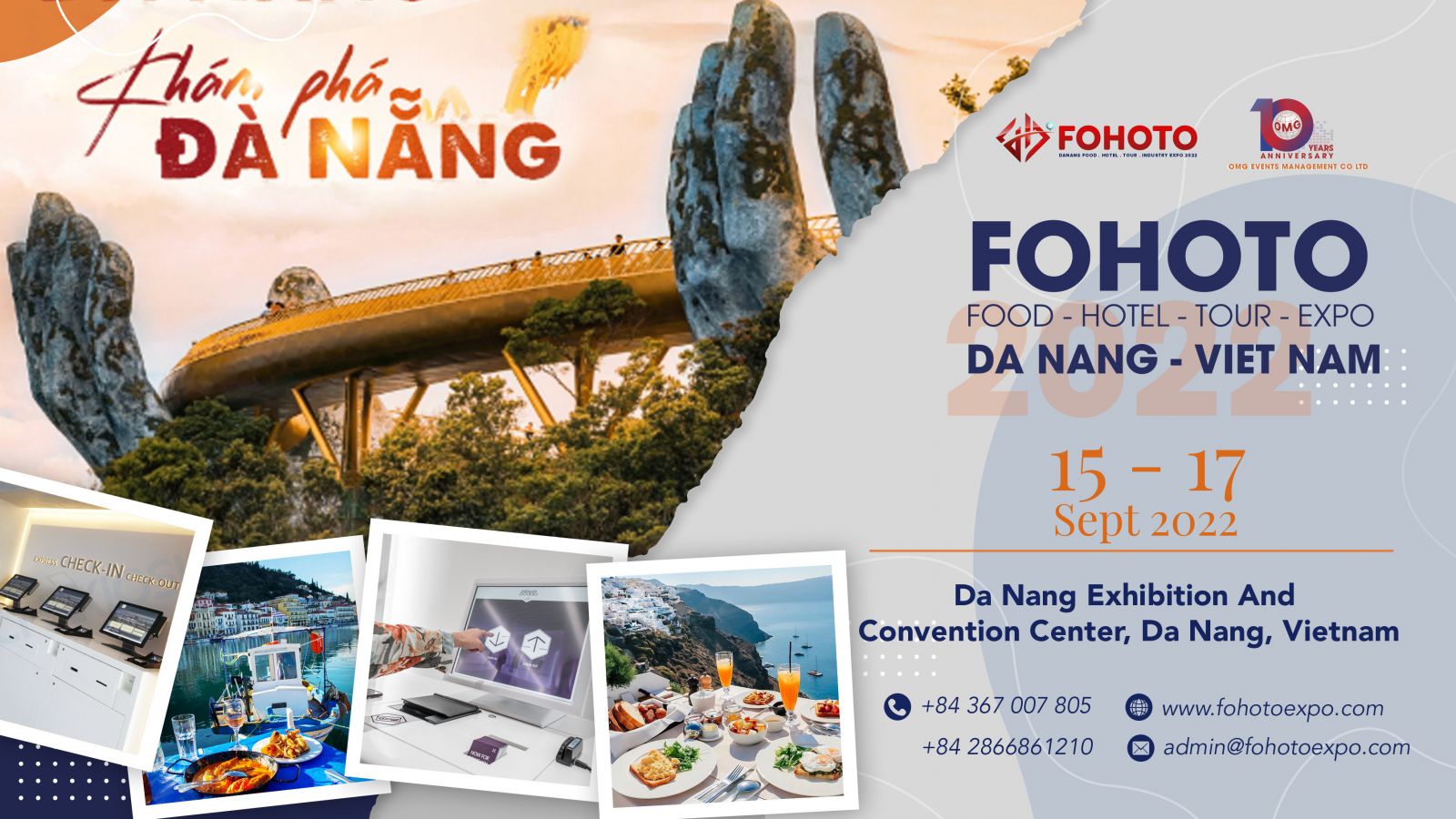 Recently, Da Nang has been voted by many world famous magazines as the most worthy destination in the world. The city is increasingly famous and is compared to the Miami of Vietnam, with hotels, motels and high-class resorts spread along the beach. This city is organizing many activities and culinary playgrounds, making cuisine an attractive form of tourism for tourists, especially international visitors.
In the trend of diversified development of tourism demand, cuisine not only plays the role of a factor serving the needs of guests for mere dining, but has become the purpose of travel.
Outstanding side events: not just an exhibition, FOHOTO also organizes useful seminars/seminars in the F&B, hospitality and retail industries, bringing many competitions and workshops. , short-term training from well-known experts in the industry, developing business relationships.
FOHOTO 2022 Da Nang, the organizers always want to bring wonderful experiences to exhibitors and visitors by service quality and professionalism.