FOHOTO 2022 is the leading trade show for Food, Hospitality, Restaurant, Beverage and Service Delivery, which will take place with enthusiastic support from the food industry, restaurants, hotels in Vietnam as well as Vietnam,large number of international experts. Bringing together a wide range of products and services from many companies in many different countries, Food & Hotel Vietnam is the only international event serving the food, hospitality and tourism industries in Vietnam.
The leading international exhibition and conference for the culinary, hotel and tour industry in Da Nang, Vietnam, promises to be a good start for a series of activities and products to stimulate tourism in the city to attract tourists nationwide. This is also an opportunity for Da Nang to promote its role as a major tourist distribution center of the country in order to promote linkages and cooperation in tourism development between Da Nang and localities.
The showcase of FOHOTO related fields:
- Cakes and breads
- Decorate the cake
- Frozen foods
- Milk Products
- Beverages and soft drinks - Alcohol free
- Fresh food
- Meat and poultry meat
- Processed and instant food
- Seafood
- Specialty / premium food
- Alcoholic beverage
- Consumables and equipment for Ba, coffee and beverage counters
- Equipment and supply of cleaning equipment
- Sports and entertainment equipment
- Supply of food processing equipment
- Interior decorations
- Hotel customer information system
- Provide amenities for guests
- Supply and service of rooms
- Utensils and kitchen
- Lighting Accessories
- Tableware and accessories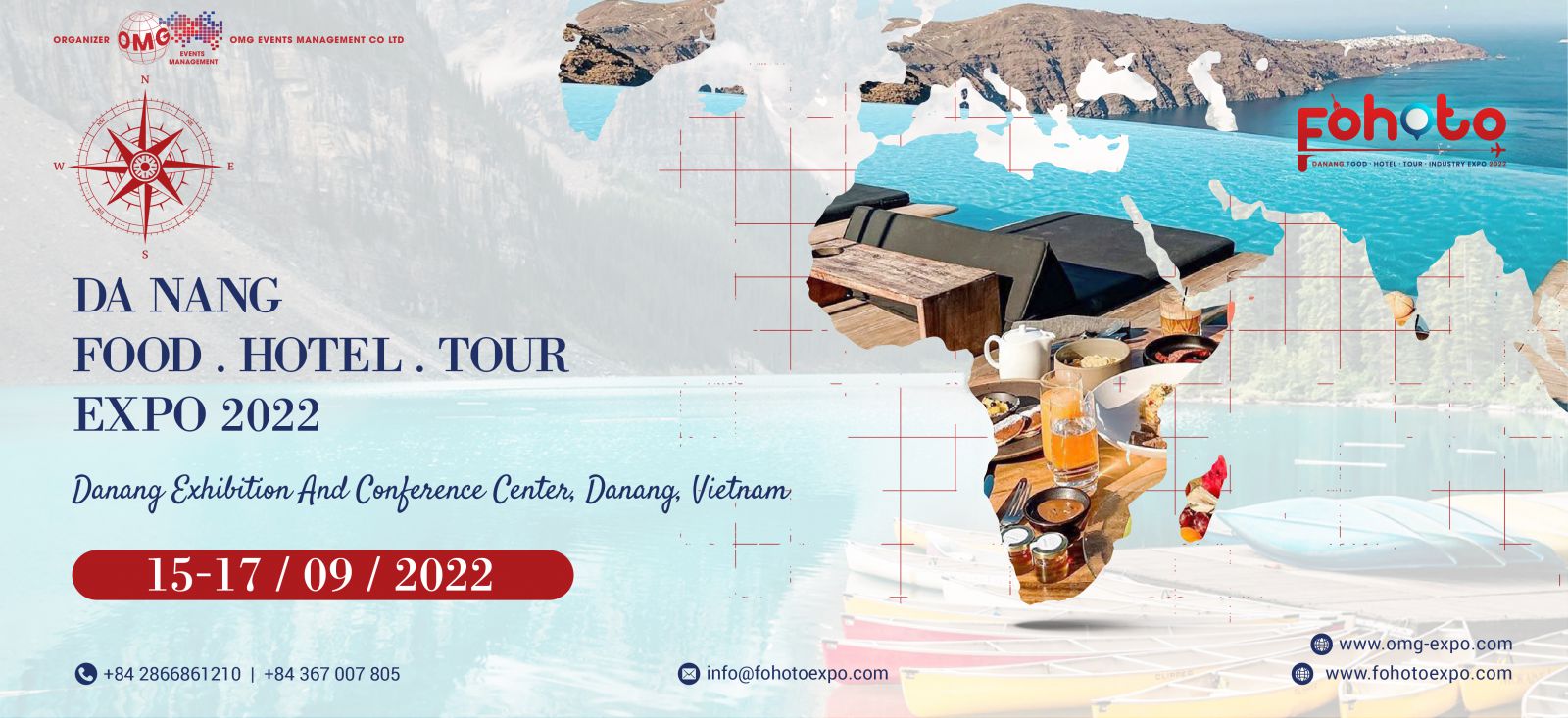 Recently, Da Nang has been voted by many world famous magazines as the most worthy destination in the world. The city is increasingly famous and is compared to the Miami of Vietnam, with hotels, motels and high-class resorts spread along the beach. This city is organizing many activities and culinary playgrounds, making cuisine an attractive form of tourism for tourists, especially international visitors.
In the trend of diversified development of tourism demand, cuisine not only plays the role of a factor serving the needs of guests for mere dining, but has become the purpose of travel.
Outstanding side events: not just an exhibition, FOHOTO also organizes useful seminars/seminars in the F&B, hospitality and retail industries, bringing many competitions and workshops. , short-term training from well-known experts in the industry, developing business relationships.
FOHOTO 2022 Da Nang, the organizers always want to bring wonderful experiences to exhibitors and visitors by service quality and professionalism.